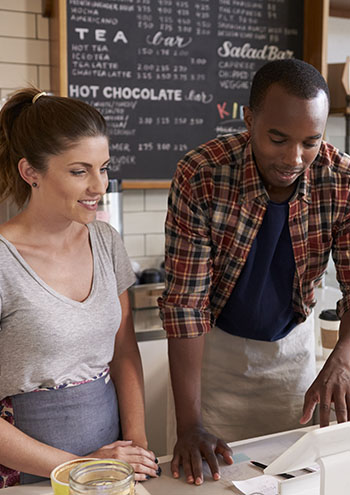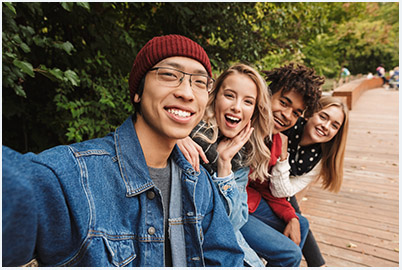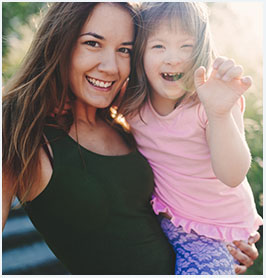 We work to be a provider, partner, and employer that fosters choice, powers growth, and fuels positivity.
Our Approach
It's easier to grow when you feel safe, comfortable, loved, and advocated for. So we care for the whole person, providing a continuum of physical, emotional, and mental support for children and adults with intellectual and developmental disabilities (I/DD), mental illness, and co-occurring disorders. With outcomes rooted in discovering and championing personal definitions of progress, our individuals, families, caregivers, and neighbors are building more and more communities people can call home.
We provide first-class behavioral health and supportive living services by being the nation's best employer, provider and community partner.
Accountability
We do what we say we will do. We do not make excuses. We take wholehearted ownership of our actions and our results.
Compassion
We embrace each persons' journey, celebrating unique perspectives and situations free of judgment.
Excellence
We grow with each other, so we proudly serve and strive to exceed the expectations of our individuals, team members, and partners.
Integrity
We don't just talk the talk—we walk the walk. We exemplify honesty, trust, and consistency in everything we say and do.
Teamwork
We are one team. We celebrate each others' successes and work together to overcome challenges.
Fun
We create a fun and enjoyable environment where we are free to be productive, joyful and fulfilled in our work.
Our Team
Leadership
Our people bring together decades of experience to deliver the best physical, emotional, and mental support to those with intellectual and development disabilities (I/DD), mental illness, and co-occurring disorders.
History
Over 45 years ago, a group of mental health professionals realized quality care could not only exist, but thrive, beyond the walls of a traditional clinic. From that 24-bed start, we've continued to help the I/DD community explore, grow, and build the places they can call home.
Willowglen Academy

Named after the willow trees on the front lawn, Willowglen Academy opens its first facility in Plymouth, Wisconsin.

Expansion

Increasing needs for mental health services leads to expansion of Willowglen into New Jersey

We Expand

Willowglen expands into South Carolina.

Phoenix Pharmacy

Formerly Nora-G, the Phoenix Pharmacy begins to serve the pharmaceutical needs of our community.

Phoenix Care Systems

Phoenix Care Systems, Inc. is founded as a uniting parent company for Willowglen and the Phoenix Pharmacy.

Expanded Services

To provide even more psychiatric, educational, and social services, Phoenix Care Systems acquires Bell Therapy.

Illinois

The Willowglen Academy grows again, this time in Illinois.

We Change our Name

Phoenix Care System becomes Broadstep to better deliver behavioral healthcare that transforms lives and serves communities.
Accreditation
We are proud to hold accreditations by both the Commission on Accreditation of Rehabilitation Facilities and the Council on Accreditation. Earning and maintaining these certifications highlights our commitment to quality, continuous improvement, and exceeding the standards set before us.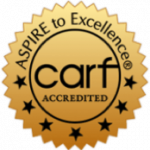 CARF
Broadstep holds the honor of a CARF gold seal of accreditation, proving our commitment to improving our services based on feedback from stakeholders and the communities we serve.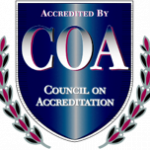 Council on Accreditation
COA partners with human service organization worldwide to improve service delivery outcomes by developing, applying, and promoting accreditation standards.